B. Com. Honours (Bachelor of Commerce : Honours)
B.com. (Honours) is a new concept offered to the society from academic year 2017-18. This course helps the students who wish to pursue professional courses such as CA, CS, CMA, ACCA, CIMA, CFA and CFP paralleled to their B.Com degree.
B.com. (Honours) is equipped with many subjects which focuses on developing proficiency in accountancy, taxation and finance to facilitate both the professional courses and undergraduate program. The variety of subjects offered in the course fulfils the requirement of the professional courses.
The program facilitates students to pursue higher education in Management/Commerce and also in pursuing professional qualification. The programme aims at developing Accountancy and Finance professionals to meet the industry requirements in India and Abroad.
Thus the B.Com. (Honours) course is a win-win solution for the students who wish to pursue professional courses and manage their undergraduate degree with complete ease without compromising on the quality of learning. In a nutshell B.Com. (Honours) does not compete with but complements the requirements of the professional qualification.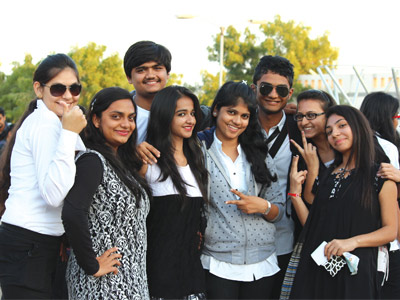 B.B.A. - Bachelor of Business Administration
The Bachelor of Business Administration is a bachelor's degree in business administration.The degree is conferred upon a student after three years of full-time study in one or more areas of business concentrations. The BBA program usually includes general business courses and advanced courses for specific concentrations.
The degree is designed to give a broad knowledge of the functional areas of a company, and their interconnection, while also allowing for specialization in a particular area. BBA programs thus expose students to a variety of "core subjects" and allow students to specialize in a specific academic area. The degree also develops the student's practical managerial skills, communication skills and business decision-making capability. Many programs thus incorporate training and practical experience, in the form of case projects, presentations, internships, industrial visits, and interaction with experts from the industry.
The course is affiliated to Krantiguru Shyamji Krishna Verma Kachchh University
The core topics usually comprise:
Accounting
Business law and taxation
Economics
Financial management
Human resource management
Management information systems
Marketing
Operations management
Organizational behaviour
Quantitative techniques (business statistics, financial mathematics, operations research)
Strategic management
Communication skills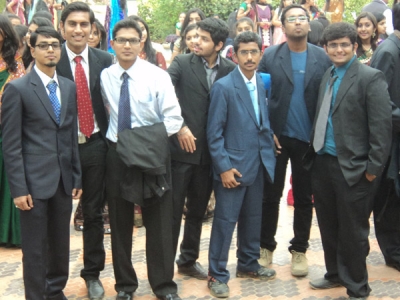 B.C.A. - Bachelor of Computer Application
The Bachelor of Computer Application is a bachelor's degree in Computer Application. Bachelors in Computer application is one of the popular options to make a career in information technology field. It is an undergraduate academic degree in computer application. The duration of this program is three years.
Information technology has recorded tremendous growth in the last decade and it has created number of opportunities for the youth. Indian IT industry today accounts for almost 35% of the total export done in India.The B.C.A. course emphasis on hands-on practical training of software designing and development. The curriculum prepares students for a career in software development and programming. After completion of the BCA course, students can opt for MCA,Msc.IT or they can even try for job opportunities
The course is affiliated to Krantiguru Shyamji Krishna Verma Kachchh University.
The core topics usually comprise:
Fundamental of computers. ( MSoffice, basic hardware & software, internet etc. )
Programming languages like C,C++,Java
Web designing and development using HTML, CSS, Java Script, PHP
Operating systems – DOS, Windows, Unix/Linux
Database management systems (DBMS) , RDBMS using oracle
Computer organisation
System analysis & design
Object oriented technologies
Data & file structures
Advanced windows programming using VB.net and crystal reports
Data communications and networking
E-commerce and Cyber security
Communication skills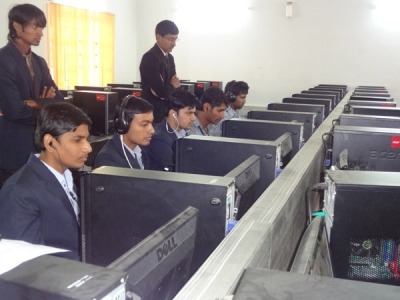 Certificate Courses (6 Months)
In addition to provide undergraduate courses, Sanskar institute has also designed various short term certificate courses to strengthen students' knowledge in different fields considering the current trends and demand of society, industries and corporates.
Eligibility: 10 + 2 / 10 + Diploma Time Duration: 6 Months / 100 Hours.
Sessions: 4 per week / 16 per month
Certificate Course on Tourism and Hotel Management
Certificate Course on Android Application Development
Certificate Course on Communication Skills in English
Certificate Course on Entrepreneurship and Small Business Start-ups
Certificate Course on Web Design and Development
Certificate Course on Office Management
Certificate Course on Teacher ' s Development Program